Data and cloud: Driving change in the construction industry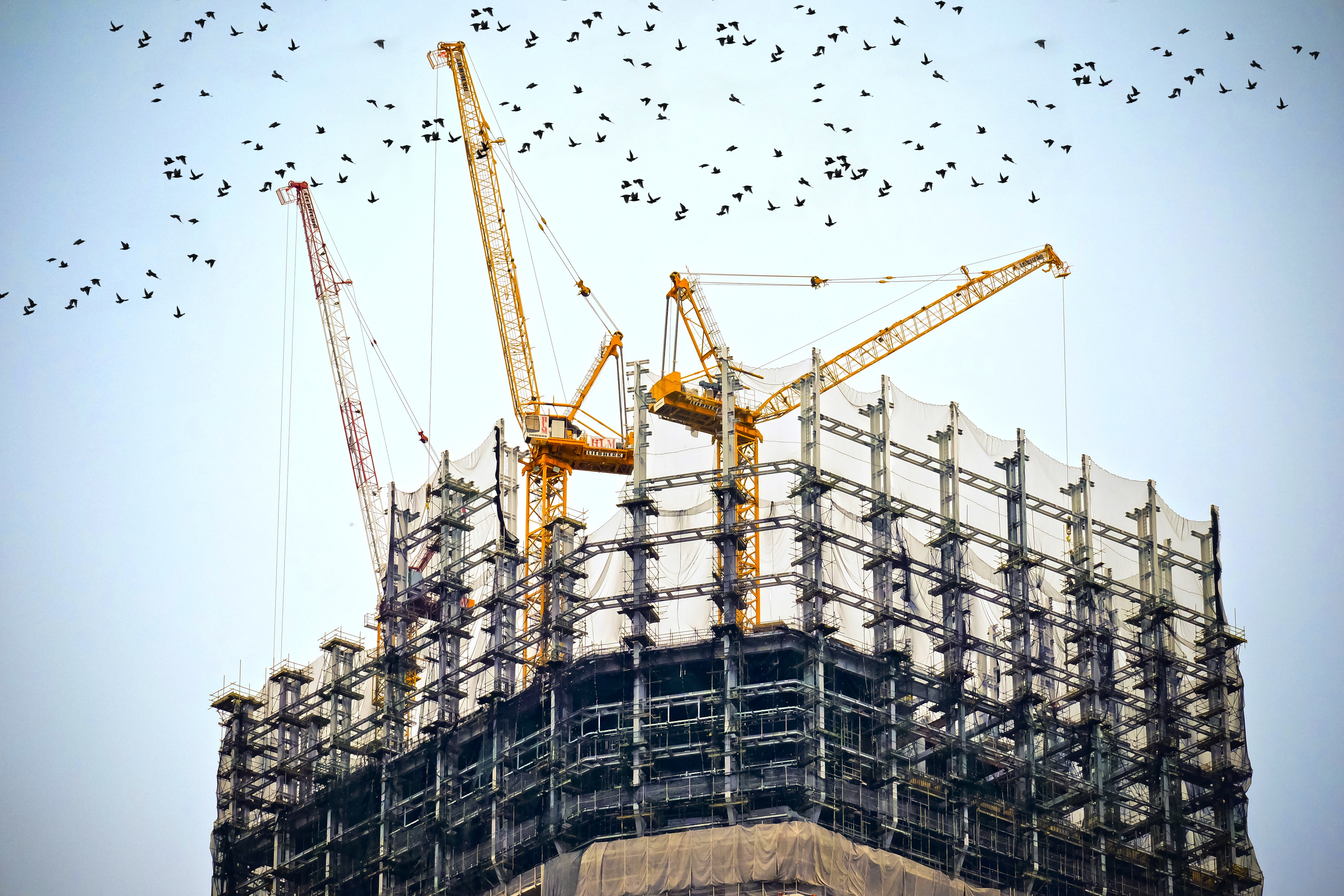 "The one thing we at trying to achieve at Balfour Beatty is complete defect free delivery. When we deliver a project we want to make sure it's flawless, and the best way to do that is through real time data management in the cloud," Victor Snook, Building Information Modelling (BIM) Manager, Balfour Beatty
While other industries have been experimenting with new cloud solutions, construction has been limited by cost and an apprehension to change. With projects massive in scale and complexity, and the McKinsey Global Institute estimating that the world will need to spend $57 trillion on infrastructure by 2030 to keep up with global GDP growth, construction companies need to start embracing a more digital future to increase speed and efficiency of projects, while encouraging more creativity from employees.
So much so that Balfour Beatty, the leading international infrastructure group, predicts the construction site of 2050 will be completely human-free, with robots building complex structures and drones flying overhead inspecting work. The enabler for making it all happen? Data in the cloud that can predict issues before they happen.
In its recent report "Innovation 2050 – A Digital Future for the Infrastructure Industry" Balfour Beatty says the role of the 'human overseer' will eventually be to remotely manage multiple projects simultaneously, using 3D and 4D visuals and data from on-site machines.
We spoke to Victor Snook, Building Information Modelling (BIM) Manager and digital guru at Balfour Beatty whose role it is to support projects with the right digital solutions: "What we try to do as a business is understand the requirements of each construction project and pick a suitable application/technology to fit the need," Victor explains. "It's all about aligning the project requirements to the right digital solution."
To do this, Balfour Beatty is heavily developing and investing in its digital solution: "The cloud, drones, digital surveying, mobile application, virtual reality, are just some of the things we are already investing in," says Victor. "In total we have over 30,000 employees so it's vital we're thinking digital across our entire business, not just one part of it."
The Data Disruption
We asked Victor about the most significant digital changes he's seen to the construction industry during his six years in management at Balfour Beatty. He explained that data has become invaluable to projects both on and off site: "Before, the industry was getting away with writing everything on paper! This meant a lot of insights and learnings were being lost."
Now Balfour Beatty is recording every piece of information on-site so the team can analyse the data, learn from it and be more efficient through not repeating the same mistakes: "We now use numerous cloud-based applications to manage site construction data, running analysis on this data and aligning all the different data sets," Victor explains. "What I find with the construction industry is we make the same mistakes over and over again. The knowledge is in someone's head but the transfer of those lessons to other employees is vital. You can't do that effectively using pen and paper or word of mouth. If the information isn't captured effectively, you will make the same mistakes repeatedly."
According to Victor, if data is captured and shared effectively, it will not only help make projects more efficient, but can lead to improved safety on construction sites. Completing a master's thesis on how the construction industry can use data to identify project risks, Victor says data can help stop incidents before they happen.
"Through capturing data using digital solutions, we can improve health and safety, and most importantly reduce risk. For example, our site engineers and quantity surveyors have a mobile device which they use to input daily data. Our project managers then log any issues into the same data set," explains Victor. "We are then able to manage quality of health and safety much better as we take the data from the projects and look at where we need to make improvements. The more data we have the more we can reduce risk. Risk is all about the unknown, so the more information we can get the better – it's about knowing the unknowns."
Quality in the cloud
By gathering this data digitally, Victor explains it also results in retaining better quality records: "Traditionally when you come to hand over a project, some of the quality records aren't in place or aren't complete. Now we can see all the historical quality data and make sure it's complete and in place early on," he says. "The one thing we are trying to achieve at Balfour Beatty is complete defect-free delivery. When we deliver a project, we want to make sure it's flawless, and the best way to do that is through real-time data management in the cloud."
To achieve this, Victor explains it's a two-fold process: "The system needs to be configured so people are consistent with delivery and you need to make sure people consuming the data are analysing it to make sure it's what they need and adjusting it to make it work. It's no good just producing data – having too much of the wrong data is actually counterproductive. It needs to be managed and filtered."
More than just delivering BIM
Finally, we asked Victor what advice he had for other construction companies looking to go digital. He said it's all about aligning solutions with specific problems: "Don't just set up digital tools without knowing what you want them to deliver. People tend to think going digital is simply delivering BIM. Instead, identify the issues in your business and align them to a digital solution that will address that problem."
To find out more about BIM and how it can help your business be more efficient, click here