Digital construction: how Tellepsen is building for the future with Dropbox Business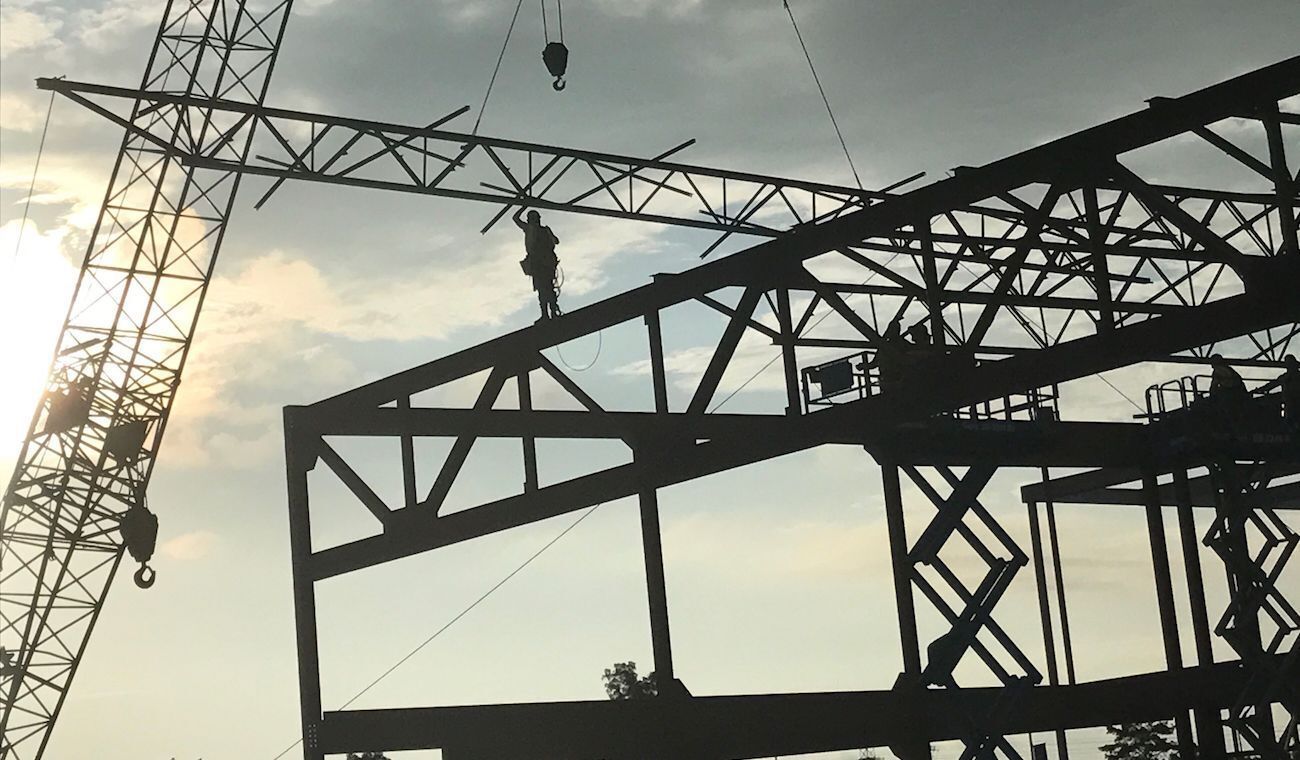 "The impact of Dropbox Business has been transformational. Instead of struggling to share large files with our subcontractors we just send a shared file. It is helping save two hours of work per project, per week." – Lee Nugent, IT Director at Tellepsen
The construction industry isn't one you would traditionally associate with digital transformation. According to McKinsey, the industry is one of the 'least digitised industries in the world' and they estimate there is an opportunity to add as much as $1.6trillion to the sector's global value through adopting smart, digital technologies. Pioneering construction companies that aren't afraid to do things differently are taking advantage and stealing a yard on their competitors. Tellepsen is one such business.
Based in Houston, no company has left its fingerprint on Texas more than Tellepsen. Over the past century the company has become a cornerstone of the city's development, completing notable projects such as Texas Children's Hospital and Lakewood Church – the United States' second largest Christian worship centre. The company, originally founded by Tom Tellepsen in 1909, will enter its fourth generation of family ownership in 2018 and has adopted Dropbox Business to continue its evolution towards the fifth and beyond.
Simplifying construction project management with Dropbox Business
"We currently have 30 project managers and they are the real driving force behind the company," says Lee Nugent, IT Director at Tellepsen. "We can have way over 30 projects running at any given time and our people are on these remote sites full-time, trying to manage budgets, schedules, subcontractors, billings and contract documents so it is critical they are productive and mobile."
For a long time, project managers and field staff relied on file servers and VPNs to power onsite collaboration. It created difficulties sharing large files and significantly impacted mobility. Couple these challenges with poor connectivity problems on-site and you can see why the construction industry has a huge opportunity to embrace digital transformation.
Lee deployed Dropbox Business across the business in 2015, enabling remote access and simpler collaboration for his project managers. "The impact has been transformational," says Lee. "Instead of struggling with FTP servers, now they share a read-only Dropbox folder with subcontractors containing all critical files. Preview and load times are good too, helping save two hours of work per project per week."
Improved mobile access has seen his team gain further benefits too. The mobile app is allowing project managers to spend more time on site and less time at their desks. "It is helping us ensure that projects stay more than just on time, but of the absolute highest quality too," adds Lee.
Making it easy to collaborate with subcontractors
Tellepsen is not alone in working with contractors and subcontractors. With so much planning and engineering that goes into any project, it is essential to work collaboratively with great partners. The challenge comes when you then have to manage some 95,000 file edits per month from multiple suppliers. "Working on so many projects across multiple locations with multiple contractors can create its own unique complications," says Lee. "But since we deployed Dropbox Business, we've been able to streamline how we interact with them, reducing the management overhead involved while enabling our teams to get on with the job at hand."
Helping out the back office
The construction industry isn't just about building, it has all the same back-office requirements of any business. "The major reason for deploying Dropbox Business was to help our project managers in the field, but it has given us some unexpected benefits in the back office too," explains Lee. "File recovery is simple now and we have much more control over access and permissions. It has simplified admin tasks in the office and freed up time for others to add value further up the value chain too."
Smart Sync has solved further challenges for Tellepsen too. In order to ensure file access, users were saving large volumes of data locally and running into storage headaches and slowing their laptops down. Support teams were stretched with simple requests while hardware costs were growing as users needed to expand their hard drive capacity. "It was costing our IT support team about four hours of their time to resolve the problem, rendering them and the user inactive," says Lee. "Now, with Smart Sync, local storage has halved and support requests have vanished since the cloud is handling all our data."
To find out more about how Dropbox Business is helping the construction industry with digital transformation and growth, click here.