The digital journey that's helping battle homelessness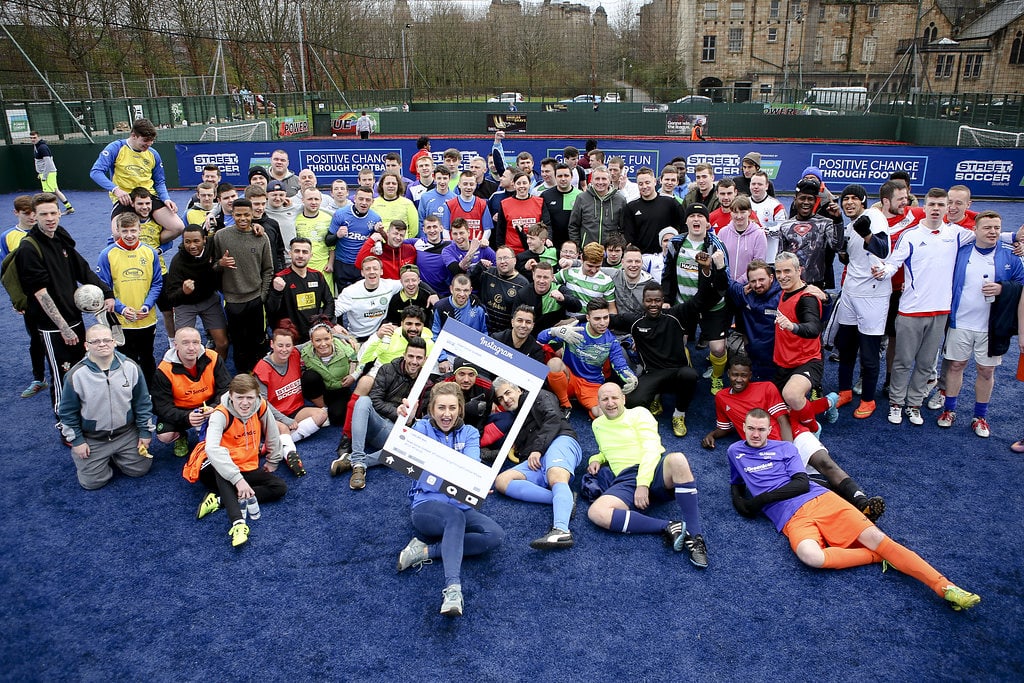 Street Soccer Scotland is a non-profit organisation providing free football sessions for people experiencing social exclusion across Scotland. As the non-profit enters into its 10th year, it's upping its digital game to help support players both on and off the pitch.
The non-profit's digital transformation will help more people like Sarah. Sarah suffered from addiction and mental health issues from the age of 13 despite coming from a loving home. Street Soccer Scotland helped Sarah to turn her life around. Here's how moving to the cloud will enable them to help thousands more.
Building confidence on and off the pitch
"Last year over 35,000 people presented as homeless in Scotland," says Scott Hollinshead, Operations and Governance Manager at Street Soccer Scotland. "What Street Soccer Scotland does is it provides people a safe space to leave their challenges at the side of the park for a few hours, a place where healthy and supportive relationships can be formed and they are presented with opportunities."
"While players initially come to us to play football, it's actually the access to the critical services we provide that makes the biggest change in their lives," continues Scott. "This could be mental health services or access to college courses."
Powering change with cloud technology
To date, with only a few members of staff, the team have reached 10,000 people, helping nearly half reduce their substance misuse. According to Scott though, technology is also a major player in what they're doing.
He told us, "We've been on a serious transformational journey over the past 18 months – it's what powers us. We've embraced platforms like ProntoForms, Salesforce, and now, being recipients of Dropbox for Good, we're about to rollout Dropbox Business."
"Now, when players arrive, registration can happen pitchside. Our coaches and volunteers can collect information on tablets or phones and it automatically syncs to our Salesforce database since we're in the cloud."
"The introduction of Dropbox Business is going to have a profound impact on the way we work, share and collaborate. We will now have an easily accessible central location to collaborate on forms, policies, videos, and everything else that we work from day to day."
Speeding up community support
"Interestingly," Scott continued, "the data we collect helps us identify correlations about where we run sessions. For example, we can use postcode reports to identify trouble areas, which in turn allows us to focus our resource and identify where particular services are required. The more we know, the more we can help."
"We're excited to see the impact Dropbox will have on our ability to help those most in need," says Scott. "Our coaches will be able to work with players in the cloud, accessing videos from anywhere. Our volunteers will now have instant access to information that is vital to support all of our community, wherever they find them. It will give us more of that human-to-human interaction time which is so vital."
Sarah who we first met at the top of this article has now transformed her life and now proudly is a Street Soccer Scotland employee managing our Aberdeen and Women's programmes. We will check back in a few months to show not only what her journey has been like but also what the digital journey she is now taking other players on looks like.
For more stories of Dropbox in football, make sure you watch our video with Borussia Mönchengladbach and read our behind the scenes story with Getty Images.
If you want to find out more please contact scott@streetsoccerscotland.org | Twitter: @SSS_ScottH