Technology: Levelling the playing field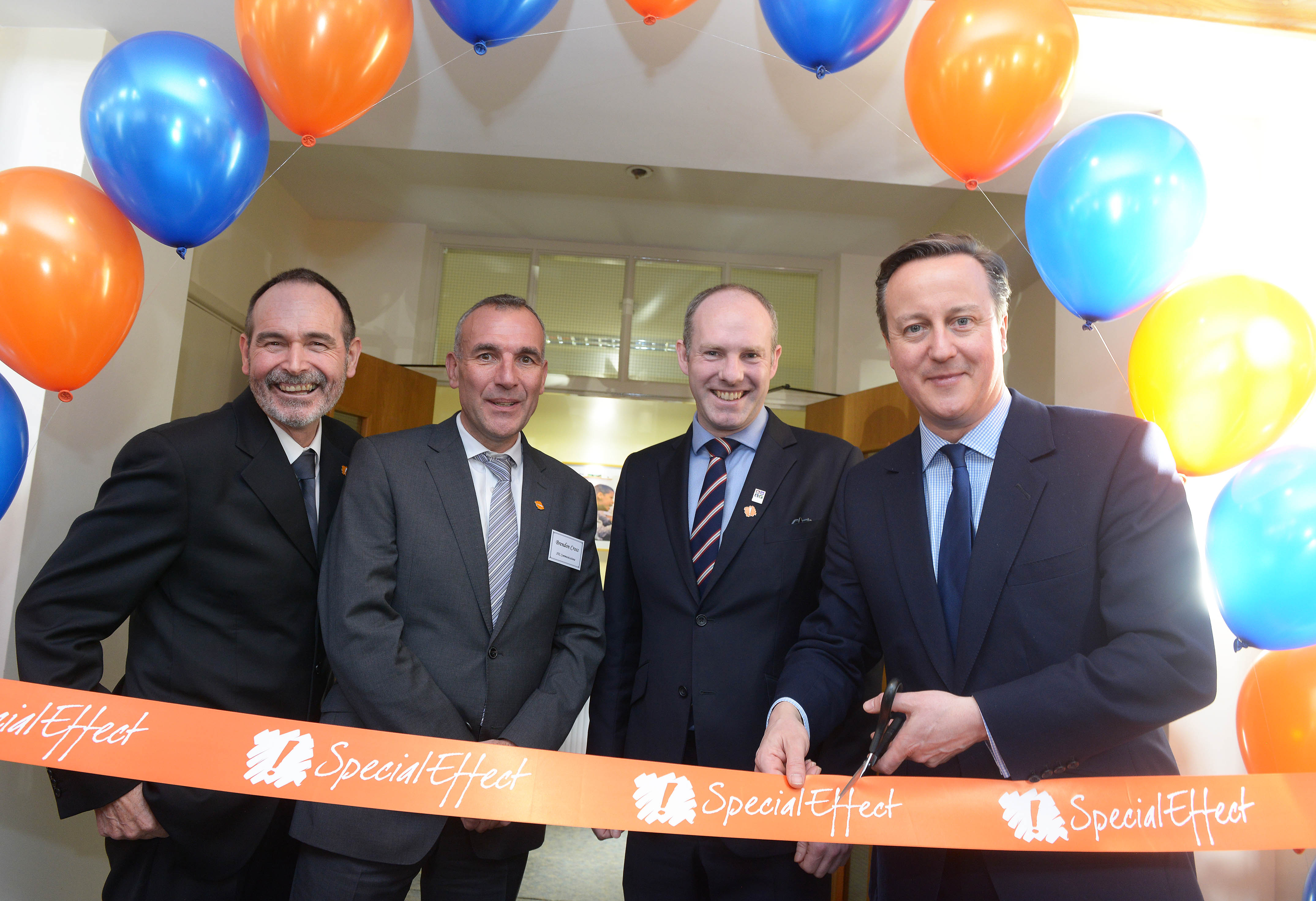 SpecialEffect is a charity that helps people with disabilities, and what we do is unique in the UK. We do our utmost to open up the world of video games and leisure technology to people of all ages, no matter what physical limitations they have.
By adapting games controllers we're enabling our users to join in on a level playing field with family and friends, to be included, and to experience the magic of games. These benefits are striking a chord with an increasing number of people across the UK, and even with the Prime Minister, in his role as our local MP. Most recently he joined us at this opening event, where we brought together the tech and business partners that have helped get SpecialEffect where it is today.
New to the roster this year was Dropbox Business – and we're delighted to have them on board.
At SpecialEffect we aim to help people with physical disabilities enjoy themselves and to express themselves through cutting edge gaming technology. Many of the people we help can't run around and play in ways that the rest of us take for granted. With our help though, and with the ongoing help of our tech and gaming supporters, we're giving them new ways to have fun and join in with everyone else. That's the best part of the job for me!
As part of the 'Dropbox for Good' initiative, Dropbox has given SpecialEffect a free Dropbox Business account. This means we can securely share large gaming files internally and with our users.
For instance, one of our younger users Tiago, who has cerebral palsy, needed to reinstall the games he's been enjoying on his specially adapted eye gaze computer, after a factory reset. We were able to quickly load the files onto a shared folder on Dropbox Business, send the files across and he was able to download all of the games his end. You can see Tiago enjoying his games in this video,
Next week, Dropbox and 90 other companies will be joining SpecialEffect in our biggest fundraiser yet – the 2016 Twin Town challenge, which sees 100 cars racing from Witney to Le Touquet. The three-day event is aiming to raise £250,000, to enable us to bring inclusion back into the lives of more people with physical disabilities – through technology. If you want to join SpecialEffect and Dropbox, you can find out more and sign up here.​
Find out more about the impact SpecialEffect make at http://www.specialeffect.org.uk