How Finance For Enterprise migrated to Dropbox and protected thousands of jobs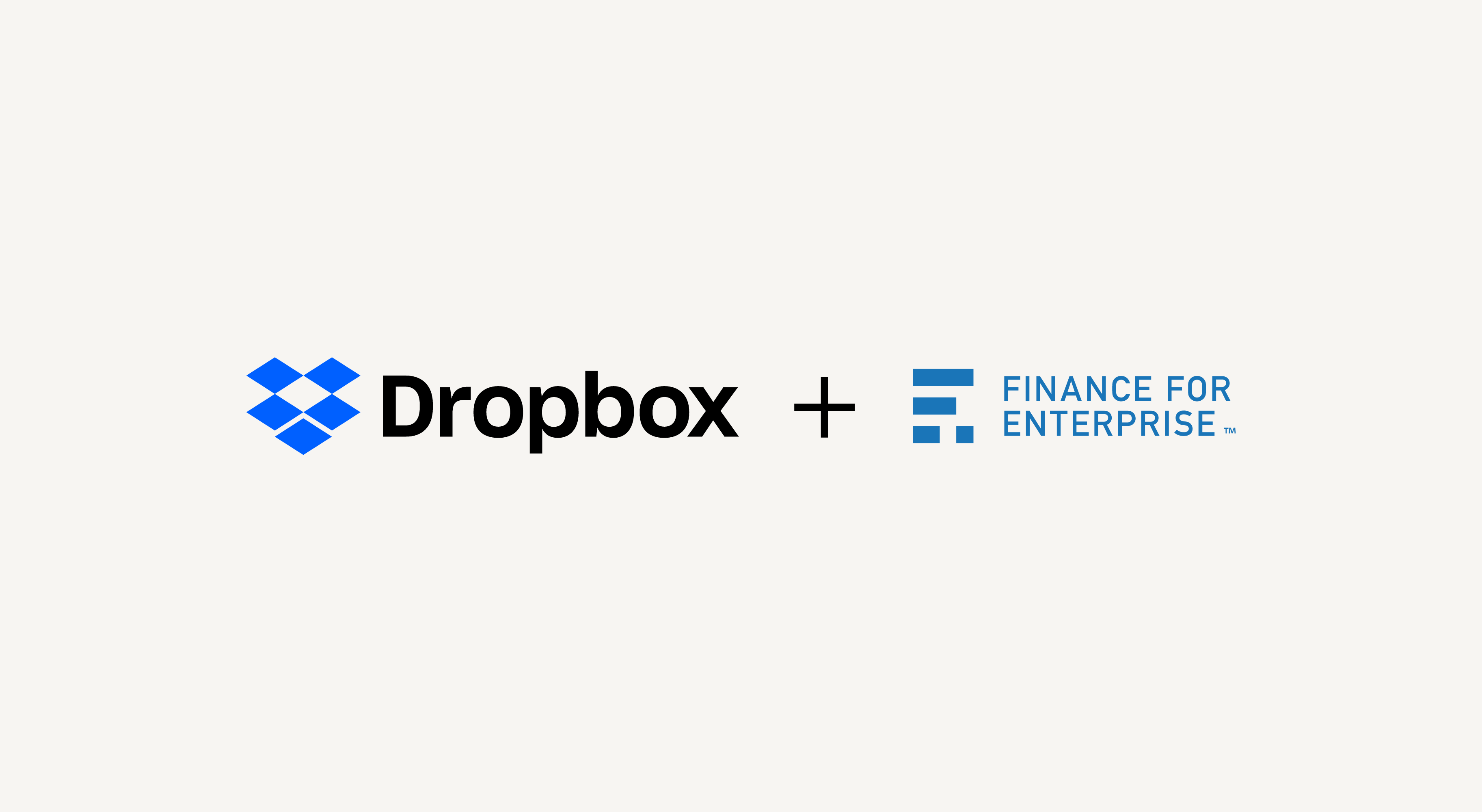 For over 35 years, Finance For Enterprise has been helping SMEs unlock their full growth potential.
When the pandemic struck, the not for-profit organisation became a Coronavirus Business Interruptions Loan (CBILS) provider and was instrumental in keeping many small and medium-sized businesses afloat.
But when the organisation started to experience power outages and unreliable connectivity, it was clear to the team they needed a platform that could keep them working now, and provide continuity for the future.
Paula Foreman, Operations Director at Finance For Enterprise, explains how strategic partner, Nemark, recommended Dropbox and the incredible transformation story that has lead to the protection of thousands of jobs.
Saved by the cloud
As more and more businesses turned to Finance For Enterprise for support, new demands on its IT resources began to expose some of its weaknesses.
As an experienced and dedicated IT solutions provider, Nemark was expertly placed to help guide Finance For Enterprise on its journey away from physical servers and into the cloud.
"Dropbox was recommended to us and after comparing it to several other competitors we immediately saw the value in the solution," explains Paula.
"Moving to the cloud and centralising our systems and content helped us mitigate the risk of outages and power our teams to work together more easily."
Preparing for a more flexible future
Finance For Enterprise needed a long-term solution that was primed to keep the team working, no matter what was going on in the outside world. Dropbox excelled here, too.
Dropbox's agnostic approach to tools and applications and readiness to integrate were also persuasive features. "Knowing we could keep using the tools we love and the platform was designed to be easy to integrate with is a real bonus," says Paula.
Simple auditing
As a financial services company, Finance For Enterprise is bound by stringent compliance standards and robust regulation.
"With Dropbox, sensitive information is stored in a simple filing structure making auditing and compliance requirements easy to fulfil, and there's a complete audit trail for every document."
Working with a partner to build a solution that lasts
"When I initially contacted Nemark, all I wanted was an end to power outages and poor connectivity," explains Paula. "What I got was a long-term partnership with a dedicated IT provider that understood my needs."