How football clubs are deploying digital technology to find players, cut costs, and operate at speed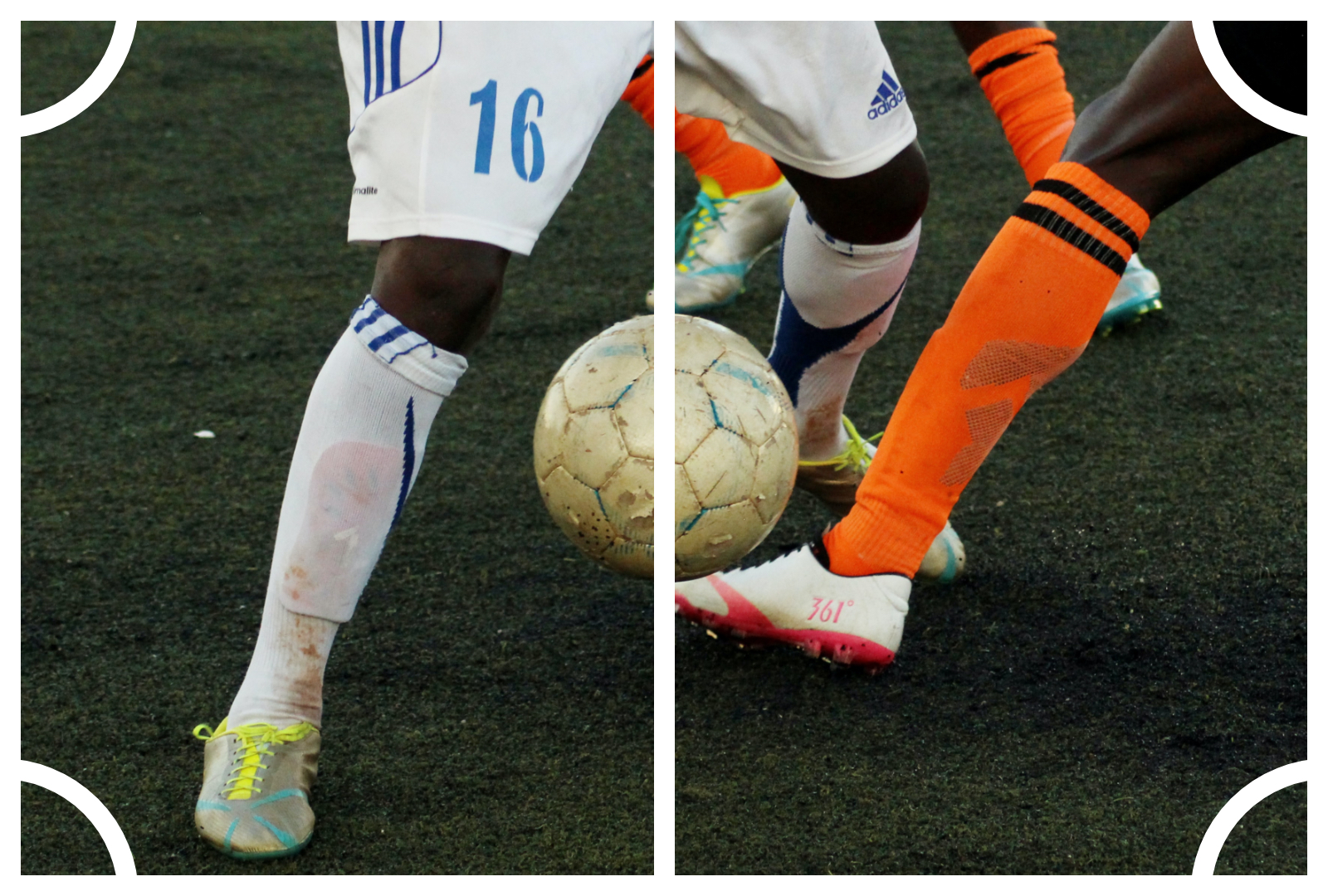 From the elite teams of the Champions League and Copa América, to the grass-roots sides playing semi-pro, embracing digital has become an essential part of a football club's survival.
Organising midweek training, securing commercial opportunities, engaging fans, tracking down new talent, coaching – success these days is so often dependent on digital.
And despite the obvious gulf in finances between the top flight squads and your local kick about, one thing is clear: digital is helping to level the playing field.
In a sport often won or lost by the finest of margins, and currently in the middle of a crippling pandemic, any advantage you can gain either on or off the field has to be explored and leveraged.
But what does good digital transformation in football look like?
We've been exploring the impact digital's having in football, and have spoken to clubs from the Premier League and Bundesliga, as well as Jon Tibbs, Founder and Chairman at JTA, a leading communications consultancy in sport, particularly football.
Here are some of the talking points we've uncovered:
1. Finding and improving talent
Football is much more complex than it used to be, with players from all around the world playing in leagues across the globe. The next star could just as likely come from your nearest city, or even your neighbouring village, as another continent. And competition for that talent is fierce
Trouble is, in a COVID restricted world, teams are finding it extremely difficult to get out there and find it, but many clubs are now leaning on digital tools to get around the problem. Digital adds mobility and makes it simpler to upload and share footage directly from pitch-side and collate feedback with interested parties based anywhere in the world
Imagine scouting with COVID restrictions on travel," says Jon Tibbs. "It's impossible to be in all the far flung corners of the world, so having a smart, integrated, bespoke, digital system that allows you to have easy access with third parties all over the world to attend games on your behalf and spot young talent is everything – its the only way you can survive in a football club properly.
But finding talent is just the first step on that journey – you then need to secure it and elevate it to a high level and ensure first class performances week in, week out. Digital tools, as we've found out, are helping clubs here too as they look to review vast volumes of data and footage to devise targeted and specific training plans for players and squads.
These are then easily distributed via digital channels to coaches, players, medical staff, nutritionists or anyone else that needs to be kept aligned on performance
2. Broadening the fan base
As gate receipts dry up, the total dependence on fans for revenues has been crystallised for clubs of all sizes – particularly those in the top flight where a large percentage of money comes in through the turnstiles.
The pandemic has accelerated the urgency to level up supporter engagement and is driving innovation to broaden the fan base and find new ways to secure finances.
Clubs are turning to digital tools to help them in their engagement and access a potentially global audience. Those doing it well are orchestrating global campaigns, sharing exceptional content across multiple platforms and staying aligned regardless of where they are.
Marketing teams can now capture, upload, edit, share amongst the team and distribute to waiting audiences almost instantly
Research has shown that there are some 4.66 billion people with access to the internet and 4.61 billion using social media," explains Jon Tibbs. "The potential audience to reach for clubs with great ambition is enormous and we are seeing the rise of football across Asia and huge volumes of fans being turned on by clubs using digital tools in savvy ways to connect with them. Think creatively, and think big, and have the right platform at the heart to simplify that engagement.
3. Improving the business of football
Football is a business and it isn't just what happens on the pitch that matters. Clubs have to run smart, run a profit, and operate as efficiently as possible.
Commercial and money-making ventures must be handled with diligence – a big challenge when employees are dispersed and working from home.
And it's clear digital tools and platforms are making this more simple, offering automation, streamlined workflows, and a host of other efficiencies. They are helping break down the traditional silos and opening up communication across the organisation which is helping clubs to work faster and more coherently.
Although revenues have taken a hit because of COVID, now is precisely the time to find other sources of income and improve the way you operate as a club," says Jon. "Digital tools break down silos, enhance internal comms, and help you engage a potentially global fanbase. There is a real potential to build a virtuous circle as you elevate your club's profile digitally and attract other sources of commercial and media investment to further fuel those engagement strategies. You need a leader with the vision to drive the cultural change but there really is no limit to the potential.
Looking to accelerate your digital transformation efforts? 
Download our latest ebook to find out how clubs are using digital to win both on and off the pitch during a global pandemic.