How Moba's Head of IT is using Dropbox Business to prepare for an increasingly digital future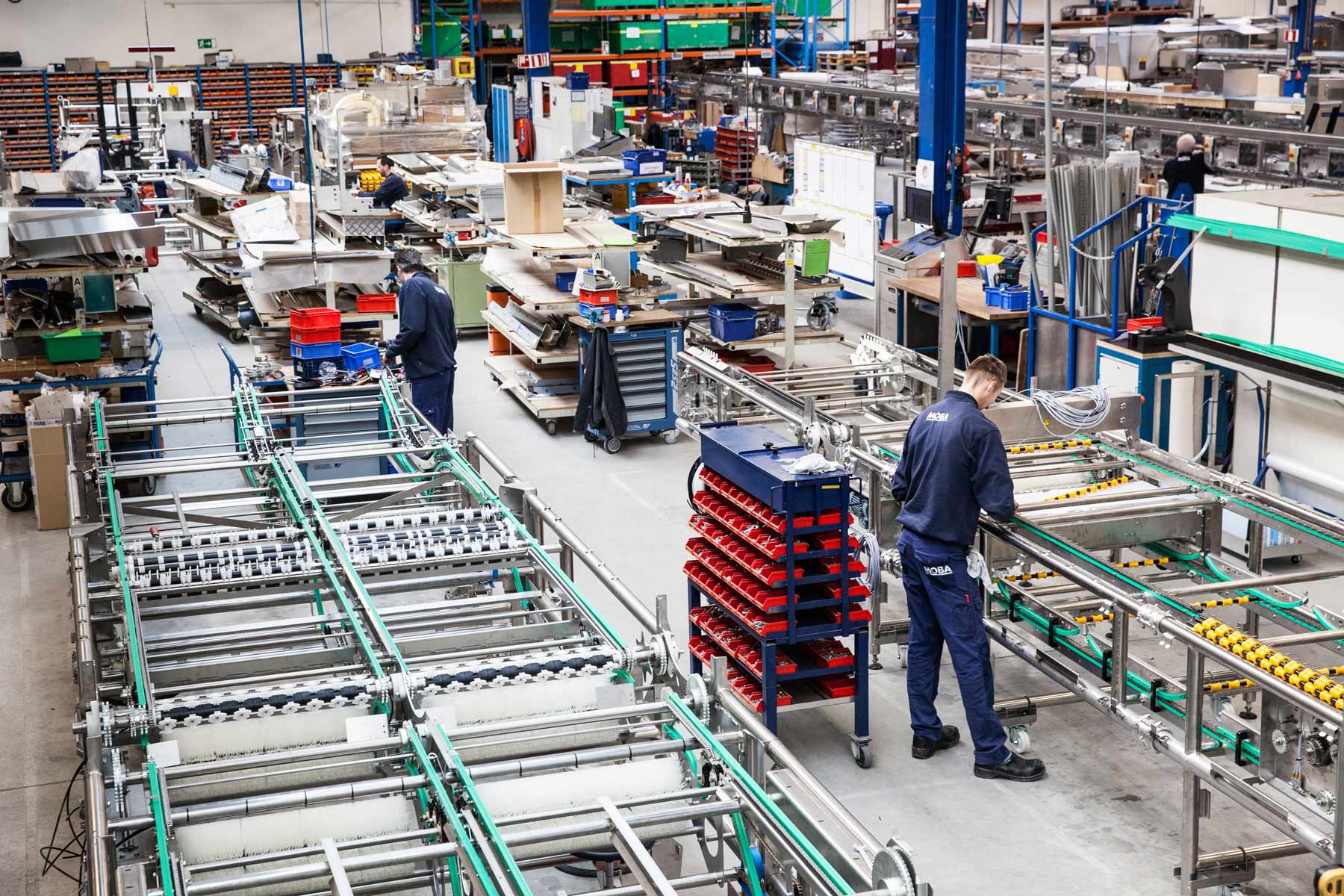 Just over a year ago Martin Blankendaal joined Moba, a manufacturing company delivering innovative processing solutions to the egg industry, as Head of IT and Digital Transformation. Since then, Martin's role has expanded to cover much more than just new technology.
"Truthfully, new digital tools are just a means to get things done," says Martin. "What I'm hoping to achieve is to have our colleagues see the potential of new digital tools, and thus accept the changes".
Founded in 1947 in The Netherlands, Moba has grown to some 800 employees around the world, with an extended network of agents supporting its presence in almost every continent.
With its machines processing over one billion eggs every day and its technology deployed by almost 70% of the addressable global market, it's a success story built on continual evolution. We spoke to Martin about how the company is preparing itself for an increasingly digital future and how Dropbox Business is helping accelerate those plans.
Build the foundation first
"I'm tasked with improving the IT organization, to help Moba reap more benefits from all the digital and technology innovations out there," says Martin. "This starts by having a proper foundation, which includes a solid workplace environment for our colleagues."
Focusing on creating a cloud-based platform primed for integration, Martin is spearheading initiatives that will make collaboration simpler, improve accessibility, and provide the basis for rapid expansion and adoption of new applications
"We understand digital tools will help us become more efficient and improve our employee and customer engagement," continues Martin. "But right now, we're implementing critical building blocks to help us on our transformation journey and prime us for the future."
Enable internal and external teams to work in real-time
Operating across four continents, Moba is working with regional sales and service organisations throughout the world, as well as global agents, to increase its outreach to new customers.
"The agents we work with are like an extension of our business," explains Martin. "It's therefore essential that they have access to up-to-the-minute information about our machines and operations."
"Dropbox Business is making this easy," continues Martin. "Shared folders allow us to extend access to our broader network of partners and ensure that any content they need is always the latest version. It also makes it easier for our teams inside the business to work together on projects."
Martin estimates teams are now able to work on projects twice as fast as before. "We used to put large files on USB sticks or were breaking up documents to be able to send them around," says Martin. "Now, we add teams to shared Spaces or we just share a link. It's making quite a difference to the way we work."
Lead with the people rather than the technology
One of the biggest challenges Martin has faced at Moba is ensuring that any new digital tools are adopted by the business and that the value is truly understood and realised.
"The employee experience is critically important," says Martin. "Driving adoption and ensuring your people are happy and able to work in the way which best suits them is the most important part of the job."
"Dropbox's usability is a huge benefit, and we are seeing rapid widespread adoption by teams throughout the business," continues Martin. "But not all tools are so intuitive."
"Make sure when running any transformation project, you do your homework with the people and business units you're looking to digitise," says Martin. "Communicate the project early, consistently, and in a way which explains the reasons why you're doing it and details the value of the new solution."
Are you looking to lead transformation programmes in your business?
Read our ebook with ten tips from technology leaders on how to lead successful transformation initiatives.