IoT & the cloud; the superheroes waging a war on food waste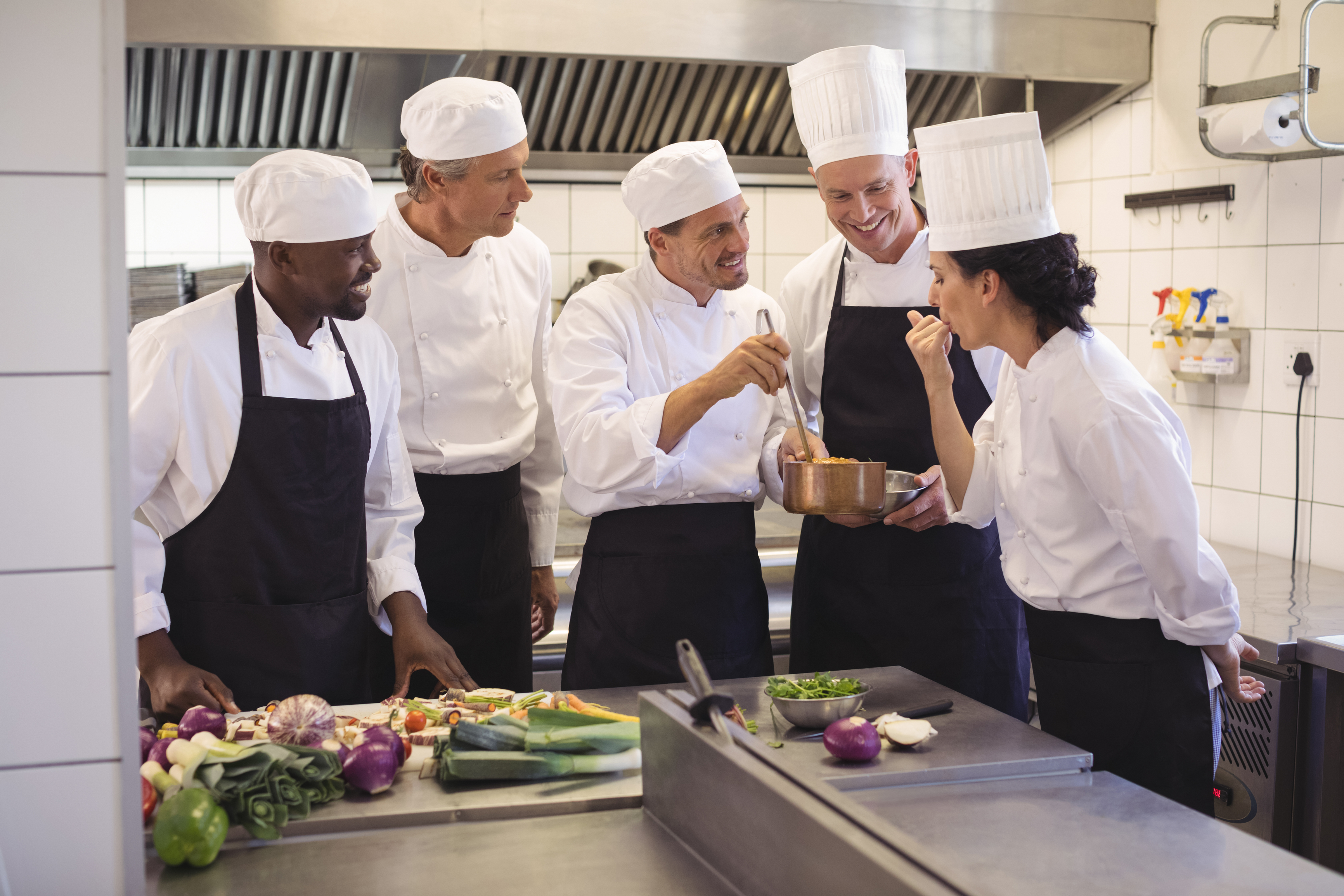 The Internet of Things (IoT) was once a product of science-fiction novels. Connected fridges that tell you when you're out of milk? A way to turn your central heating on before you get home?
Now a reality, IoT devices are collating large amounts of data. Data we need to tackle environmental issues, and data that needs storing, analysing and sorting to be understood. Without the cloud – and its ability to store, analyse, amend and share data easily – there is no IoT. Together, the cloud and IoT is helping make sense of the 400 zettabytes of data IoT will be creating annually by 2018.
Winnow Solutions, a company trying to solve the problem of food waste in the hospitality sector, is proof of what can be achieved through better data management. Winnow's IoT technology – which relies on the cloud to deliver real time information from kitchens to Winnow and back again – is currently used by hundreds of commercial kitchens in over 20 countries to reduce food waste.
The company's IoT solution connects a digital scale underneath the rubbish bin to a mobile tablet device and, in just a few taps, kitchens can categorise what's been thrown away and – with menu items and costs pre-loaded in the software – capture the exact value of that waste. These data are then transferred to the cloud where the Winnow team collects it, crunches the numbers and presents a daily report with a complete breakdown of what food was wasted, how much of it was wasted, and what that cost to the kitchen.
"1.3 billion tonnes of food is wasted every year. This equates to around $1 trillion worth of food quite literally thrown into the bin," says Philip Verey, Commercial Director at Winnow Solutions. "On a global scale, this is one of the biggest environmental issues of our generation. We are on a worldwide mission to solve this problem, and the cloud helps us do that."
This IoT technology, paired with the cloud, allows Winnow to provide real-time, granular and actionable waste data that chefs can use to make better decisions to run their kitchen in a more efficient way. "We believe that what gets measured is managed: Winnow helps kitchens accurately and easily measure their food waste, so that they can manage their daily operations more efficiently." And, according to Philip the results speak for themselves: "Over the course of a year, we see kitchens that use Winnow reduce waste by 50-70%."
Although now deploying its technology in 25 countries globally, the Winnow team operates from just four offices in London, Dubai, Shanghai and Singapore. But according to Philip, this isn't an issue as the cloud allows anywhere, anytime access to the data being created across all of its customers' kitchens. "People don't see distance as an issue anymore. Because of the cloud, it doesn't matter where in the world we are operating, as long our clients have an internet connection, data can be fed back to us and we can deliver services without limitation."
Not only is the cloud helping Winnow solve the global food waste issue, but it has helped the company scale internationally since its launch in 2013. When asked for his advice for other companies wanting to grow globally, Philip says: "If you have the ambition to scale, the cloud is the most efficient and effective way of propagating that technology in other places. Today, any technology company worth its salt ought to be operating in the cloud – I'd be surprised if it's not."