Olympique de Marseille kicks off partnership with Dropbox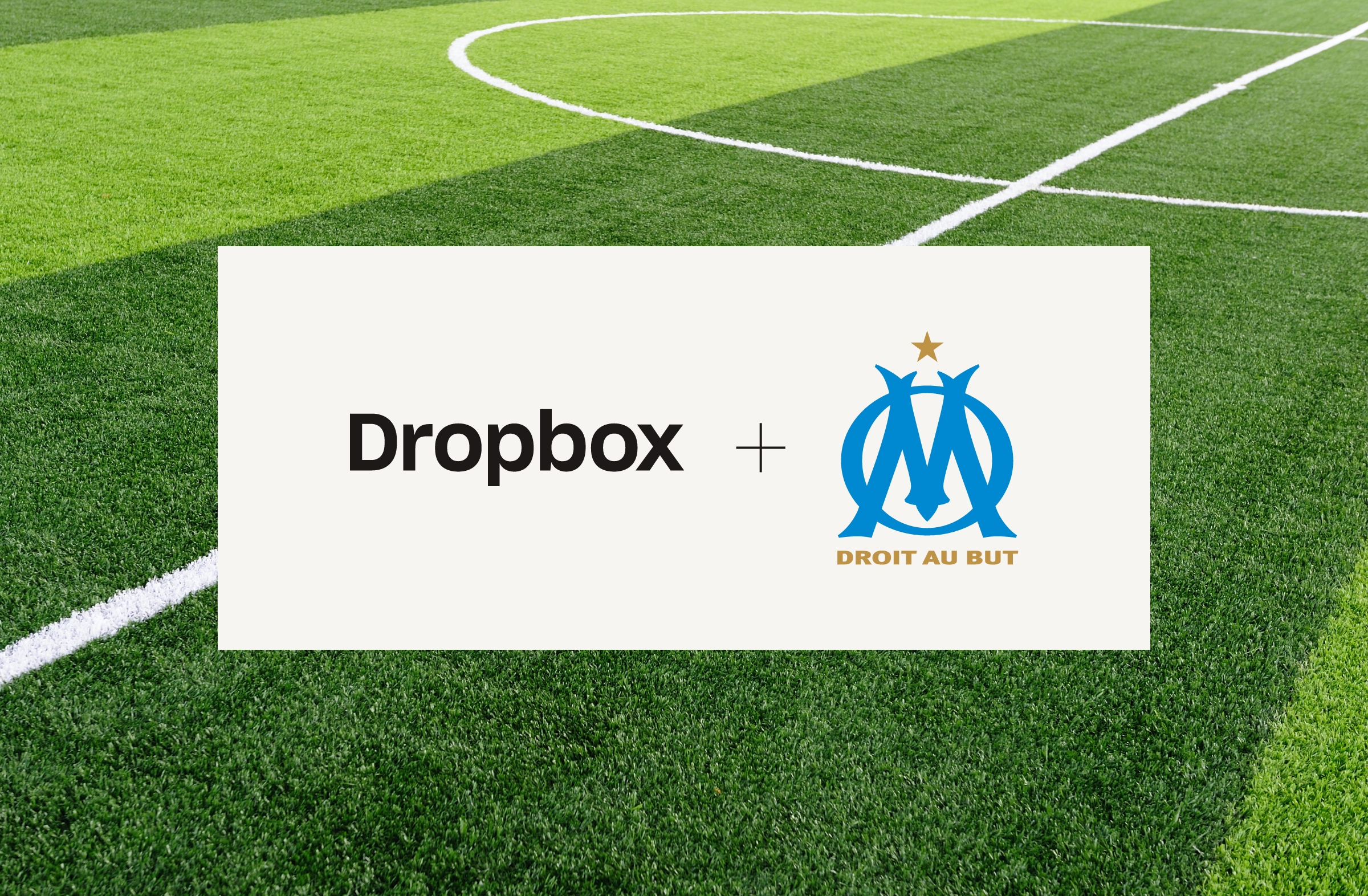 "Dropbox's collaboration and document sharing solutions are the most advanced on the market…The synchronization of data between different devices – Dropbox Smart Sync – is particularly advanced and has quickly proven to be invaluable for the progress of projects." Benjamin Prato, Chief Technology Officer, Olympique de Marseille
The financial impact of Covid on the sporting industry was staggering.
With mounting pressure to keep things moving during the pandemic, Olympique de Marseille needed to act fast. Fan engagement needed to be maintained, new working practices put in place, and all employees needed to do their very best work safely, efficiently, and effectively – whilst working remotely.
With an outdated on-premise server that was already reaching its limit pre-Covid, Olympique de Marseille quickly turned to Dropbox to continue media activities and streamline collaboration amongst remote teams.
Now, with 150 Dropbox licenses, unlimited storage and modernised document sharing capabilities, Olympique de Marseille's media team has improved productivity and the quality of content being delivered to fans.
Finding the best tools to digitize internal processes for the IT, media, finance, and sponsorship teams has been key to Olympique de Marseille's digital transformation strategy.
Dropbox plays a significant role in this new tech ecosystem, and, to reinforce this technology commitment, Dropbox & Olympique de Marseille are partnering on a number of brand activation campaigns over the next couple of months.
To find out more about how Dropbox is helping football go digital, check out our ebook.