Viva con Agua: changing the world's access to water and sanitation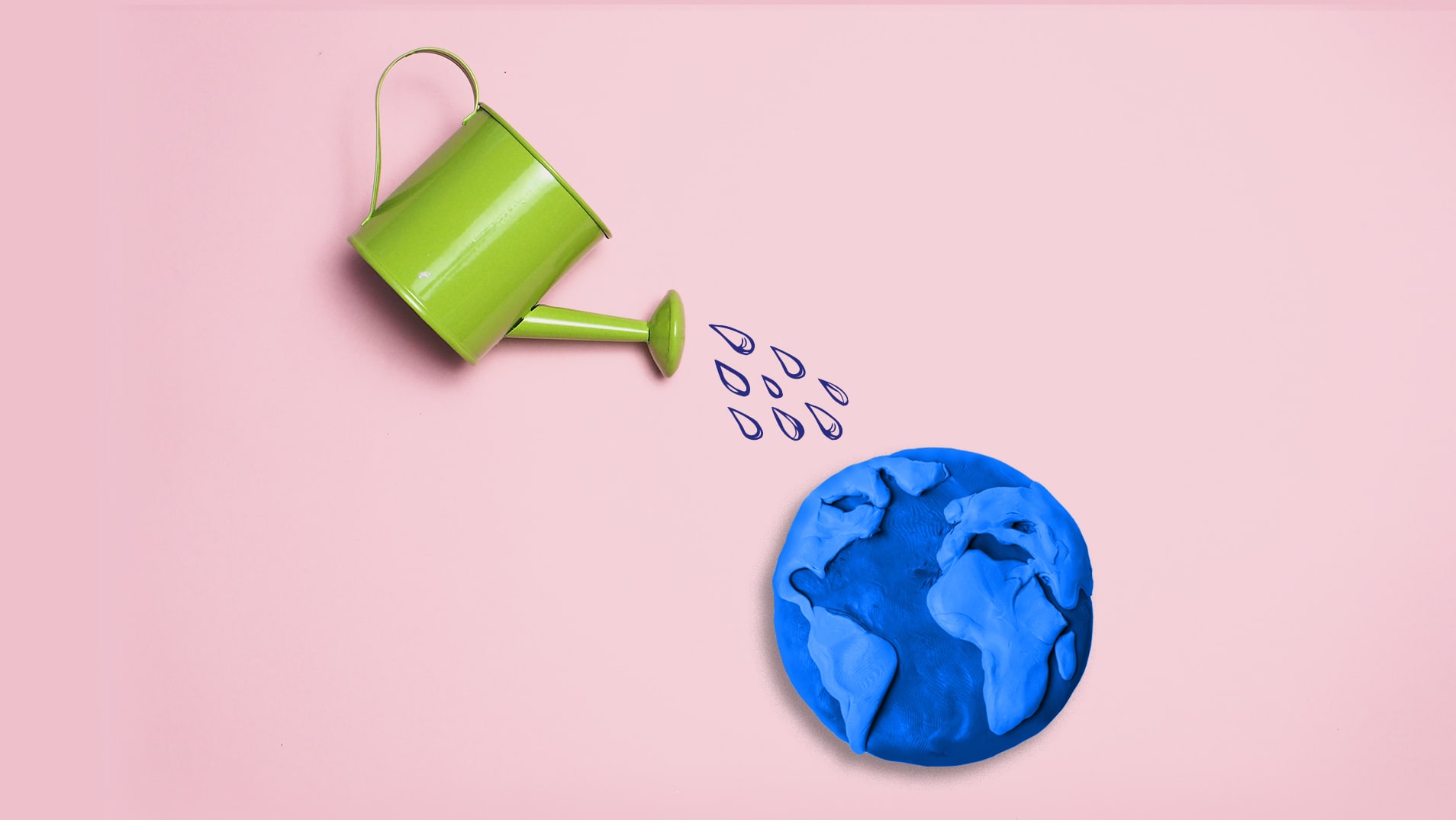 "We can complete projects faster, communicate more effectively, collaborate with our partners, and raise more money for future projects thanks to the cloud and Dropbox Business."
Benjamin Adrion, Founder, Viva con Agua
The all profit business comprises of an international network of people and organisations committed to providing access to clean drinking water and basic sanitation all around the world. Headquartered in Hamburg, Germany, the association boasts over 10,000 volunteers across 55 German cities, Austria, Switzerland, The Netherlands, and since 2015 Viva con Agua Uganda has joined as an independent organisation. "WATER FOR ALL – ALL FOR WATER" is the worldwide vision.
We spoke to founder, former professional footballer, Benjamin Adrion, to find out more about the work his team is doing around the world and how Dropbox is helping make it happen.
The Challenge: Communicating across boundaries
"The plan has always been to give local people assistance to help themselves," explains Benjamin. "We want to work with them to develop and implement the projects together with the local people. The biggest inhibitor to this work and us telling our story has been in communicating effectively between the team on the ground delivering the projects in places like Uganda, and those back home in Europe."
Poor quality internet connections in the more remote parts of the world meant distributing important information was extremely slow. Sharing pictures, videos, texts and other important documentation relating to Viva con Agua sanitation projects relied on access to data and a decent connection. Some files wouldn't even reach the editorial office back in Hamburg until the volunteers returned. "It was a real problem because we are a donation-based organisation," says Benjamin. "Viva con Agua and its projects live on public awareness and optimal communication. We tried a host of other options to solve this problem, but Dropbox Business was the only one that truly met the needs of the organisation."
The Solution: Using the cloud as a common point of contact
As well as struggling to communicate, Viva con Agua was facing the complex challenge of its documents and images being stored in different locations, on different servers. "This was adding complexity to an already intricate challenge," says Benjamin. "Finding what we needed, when we needed it was virtually impossible. We had to find a simple way to ensure that everything was in one place, easy to find, and that everyone was working from the latest version. Dropbox Business helped us do exactly that."
All Viva con Agua's information, including thousands of pictures from over a decade of charity work, are now securely stored in a central location. Using simple access controls and shared folders, the all profit organisation can collaborate with news outlets, media publications, and global partners quickly and simply. "It now takes a matter of minutes to put together press packs for public relations," says Benjamin. "We can complete projects faster, communicate more effectively, collaborate with our partners, and raise more money for future projects thanks to the cloud and Dropbox Business."
The results: getting more people access to clean water and sanitation
With all information located centrally in the cloud, Viva con Agua can spend more time focusing on projects and doing the work that is bringing about positive changes in the world. "We now also use Dropbox Paper to help brainstorm new ideas, create project plans, plan festivals or when preparing trips abroad," continues Benjamin. "It is the perfect accompaniment to Dropbox Business and is helping us synchronise from wherever we are. It has simplified and streamlined our admin tasks and given us time back to focus on bringing water to those that need it."
To find out more about our work with Viva con Agua, read about The Water!Walk 2017, where more than 25 international athletes walked 550 kilometres in one month from Rwanda's capital Kigali, to Kampala in Uganda.
For more stories of how Dropbox is helping businesses achieve spectacular things, allowing people to free their creative energy, head here.