Collaboration in the media industries: dispatch from NAB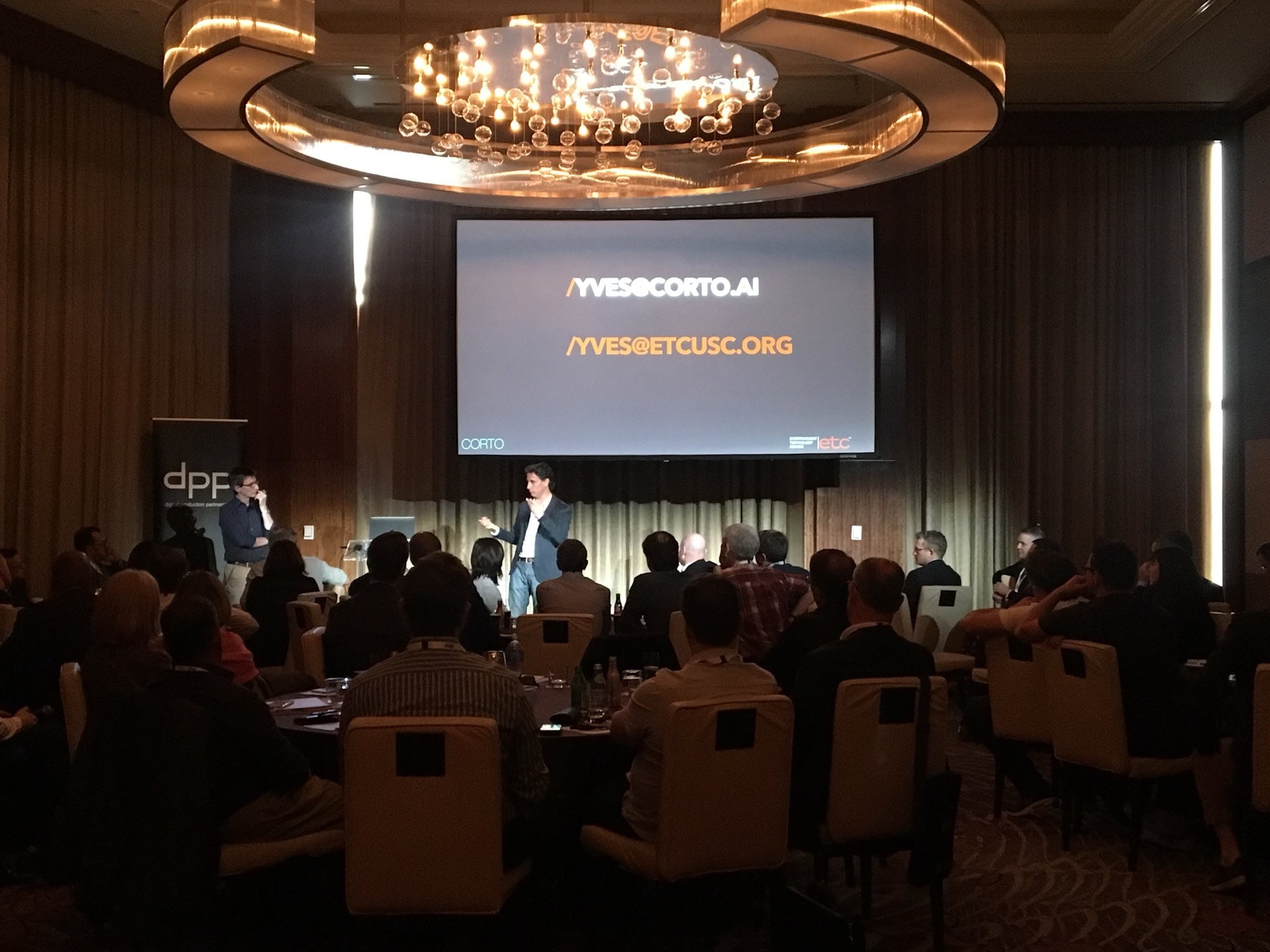 The media industry is in a constant state of flux; consumer demands are playing havoc with production and delivery methods and the traditional business models are melting away. That's the view of the speakers at the Digital Production Partnership Exclusive Event in Las Vegas last week, to accompany the NAB Show. Despite the mutual respect in the audience, there was a rising sense of unease, as DPP Member companies met to discuss the challenges and opportunities facing the industry.
Speakers from companies as diverse as 21st Century Fox, Grabyo, Little Dot Studios and Adobe Creative Cloud addressed an increasingly overwhelmed audience. The rapid evolution of the industry highlighted the challenges and opportunities afforded to those willing to recognise where they have a core strength and where they need to collaborate. And, despite the huge variation of skills and interests in the room, everyone was united around relearning what the industry is all about, how it is evolving and how to take advantage.
Forward-thinking entrepreneurs are already seizing opportunities to use new digital technologies to create new offerings and new media categories. Grabyo, for example, was launched in 2013, and is already the third fastest growing tech company in the UK. Grabyo had the simple idea of 'enabling its customers to create and edit live social video content'. Rights holders can use the Grabyo platform to rapidly create and capture video from live events and distribute them instantly to multiple social platforms. "They have been a pioneer in the emergence of a whole new media category: live social video," says Mark Harrison, Managing Director of DPP. "It's a category that's very new to the world of media and blurs the lines between traditional content models. People just didn't know that content such as this was coming five years ago, and what opportunities it would present."
Such new opportunities don't just come from creating completely new content categories; there are some major advantages to be gained through fully understanding existing ones too. In 2013, Andy Taylor launched Little Dot Studios, a next-generation producer, and content distributor. Little Dot now operates over 150 YouTube channels reaching over 2.5 billion views a month. "It's a fantastic success story that demonstrates how detailed knowledge of existing platforms such as YouTube can bring dramatic results," says Mark. "Little Dot work tirelessly to fully comprehend the YouTube algorithms; they continually optimise to increase their audience reach. It takes enormous skill and insight to do well and not everyone has what it takes."
The theme of the event hosted by Mark and his DPP colleagues was 'The Best of Frenemies'. A theme that aimed to explore whether collaboration in the media and competition have become life and death decisions – testing the claim that success at a time of huge change depends upon openness and collaboration.
"What became clear is that whether you are a giant like 21st Century Fox or a relative newbie, you need an ecosystem of partners to be effective," says Mark. "It left me and the audience in awe of the criticality of decision-making undertaken on an almost daily basis by the executives that spoke at the event. Every senior leader must now continuously review what their company is good at and must keep under its sole control, and where partners are needed to fill gaps and extend the value proposition."
What was made immediately apparent, was that almost everyone is now having to make these kinds of decisions. The toughest choice is picking the right partner. Making the wrong decision can damage your brand and reputation. "As Janet Snowdon from IBM demonstrated, consumers now respond strongly to the quality of service in the digital world. They are highly demanding and place high expectations on media outlets," says Mark. "They want broadcast quality on live streams and are prepared to move on if their expectations aren't met. If you choose a partner that lets you down, the damage can be irreparable."
But, despite these risks, collaboration in the media is a must.  Nobody can own nor fully understand the full journey from content production to delivery. "We have unrivalled access to data today but there is so much information to dissect you need experts to help you turn it into usable information," says Mark. "By the time you've found the narrative within one particular data set, you're bombarded with another. As fast as we chase our understanding of consumers, we never quite catch up. So you have to figure out where to focus efforts, what to ignore and where the value really lies. Understanding the opportunities that lie in partnerships are a key part of that decision making. That's easy to say – but how many of us really have the courage required to be successful today? "
To read more about how digital technologies are helping media organisations gain the upper hand and make digital waves, read our media whitepaper.