Leading digital transformation in construction: an expert's advice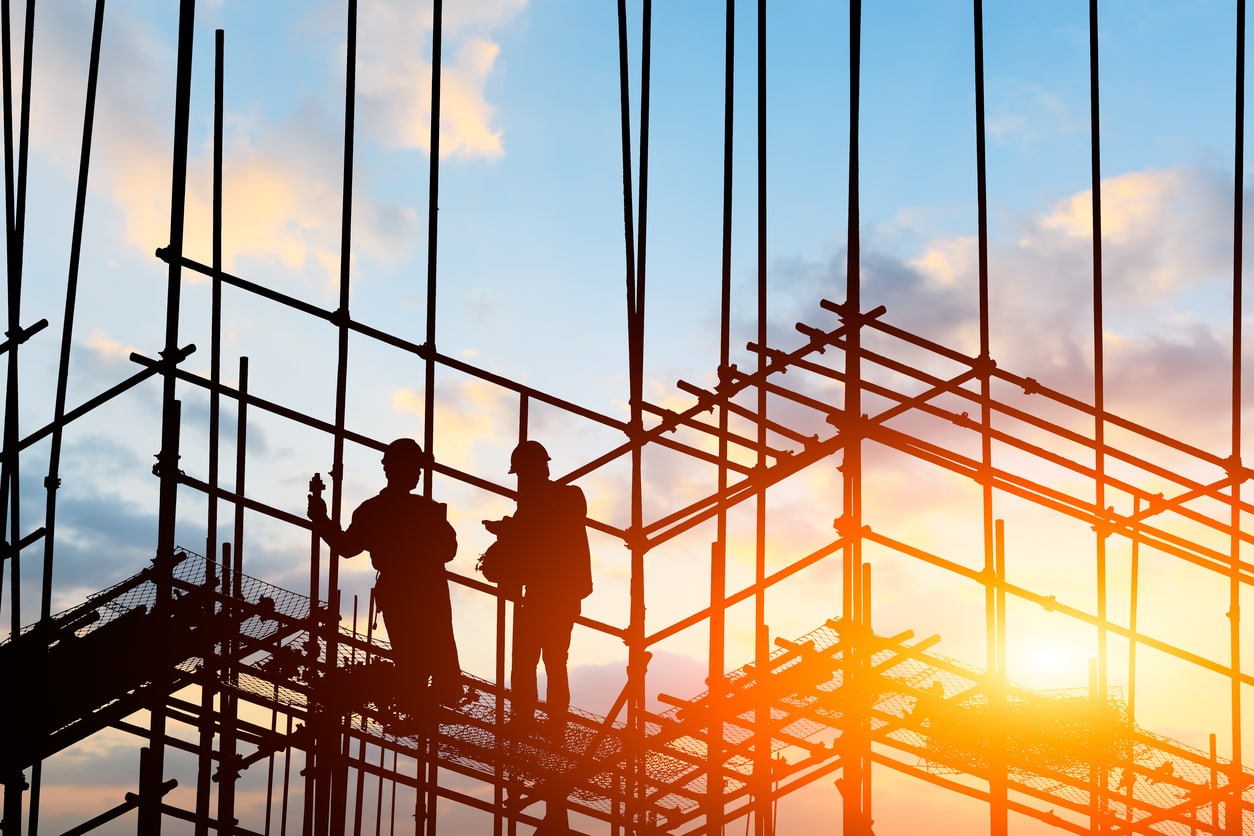 "With over two thirds of our workforce on site, we have to find a way to enable the smooth flow of data between critical applications in the cloud to improve our productivity on site." John Bromilow, Group Technology Director, ISG
It isn't just a construction industry problem. Providing access to the right data at the right time is a universal challenge and ultimately the driving force behind digital transformation programmes the world over. But, nowhere is this challenge more prominent than in construction. With such a heavily mobile workforce, complex supply chain and site-based labour at its core, shifting the culture of the industry to embrace digital is a tall order.
To find out how one global construction services company is tackling the problem and moving forward with digital transformation we spoke to John Bromilow, Group Technology Director at ISG.
"The first step of any digital transformation journey has to be consolidation," says John. "It takes time, planning, and lengthy communications with all parties with a vested interest in their current models and platforms. But, if you don't achieve these first steps you won't create something that contributes to the whole organisation."
Without consolidation data cannot be extracted, manipulated, and uploaded into other platforms in a usable format. "We have many disparate systems across planning, scheduling, field automation, BIM design, and 3D modelling across sectors and geographies," says John. "It certainly isn't a glamorous project, but we need to standardise our processes to allow people to work efficiently in the field, across multiple platforms."
What is needed, therefore, is an integrated platform that stitches these applications together and makes it easy for the data to flow. "Our vision is that we will only have to enter data into the system once," says John. "The Project ID is our core identifier that we use to tie everything together and currently it can be input thousands of times. We are now moving to a world where as a project moves from idea, to design, to build and delivery, that ID acts as the single constant, providing continuity for all the relevant information associated with it. ."
It's a bold ambition, particularly in an industry that has been historically slow to adopt digital technologies. "It's the nature of the work that we do, much is site-based and bespoke," explains John. "Digital technologies are fundamental to our pre-construction and management processes, but out on site is where we have traditionally seen a disconnect with technology.. We know from our own trials with innovative systems and applications that technology can bring huge benefits to the way people work on site."
Top performing project managers are those that solve problems, juggle materials, subcontractors and other issues at the same time," continues John. "Their ability to balance differing requirements and work in an agile and dynamic manner is the true barometer of our success as a business. What is clear is that using digital solutions and technology brings efficiencies to our operations, which translates into better outcomes for our customers."
John's remit covers an extremely broad range of operational and technology functions: from IT and facilities, to innovation and business change management, giving him unrivalled insight. We asked John for his advice for other construction companies looking to embark on their digital journey. He shared his vision for ISG:
1. Rationalise
Consolidation is the lengthiest part of the process, requiring significant planning. John says, "The culture and composition of any organisation will always provide challenges. You need to find a path that works for the whole business and that adds value throughout the construction lifecycle. It takes time, but work iteratively to ensure that you are moving forward."
2. Stitching it all together
"Find microservices, API integrations and get your applications working together," says John. "It's a vast challenge to get it all working perfectly but the potential to add value, become more efficient and boost margins is huge." Australian construction company Built has used Dropbox Business to link platforms together, dramatically reducing the time taken to respond to RFPs and improving management oversight.
3. Education and culture
"Internal communication is critical to the success of any project," says John. "If you cannot justify the benefit of technology implementation to those you expect to adopt it, then you will always struggle to get by in." Helping to educate users regularly and ensuring the full value and capability of the technology is realised will help you push through the changes and improvements you are looking to deliver.
To read more about digital transformation in the construction industry, head here.