Unlock your creativity and do your best work: a Q&A with a Creative Director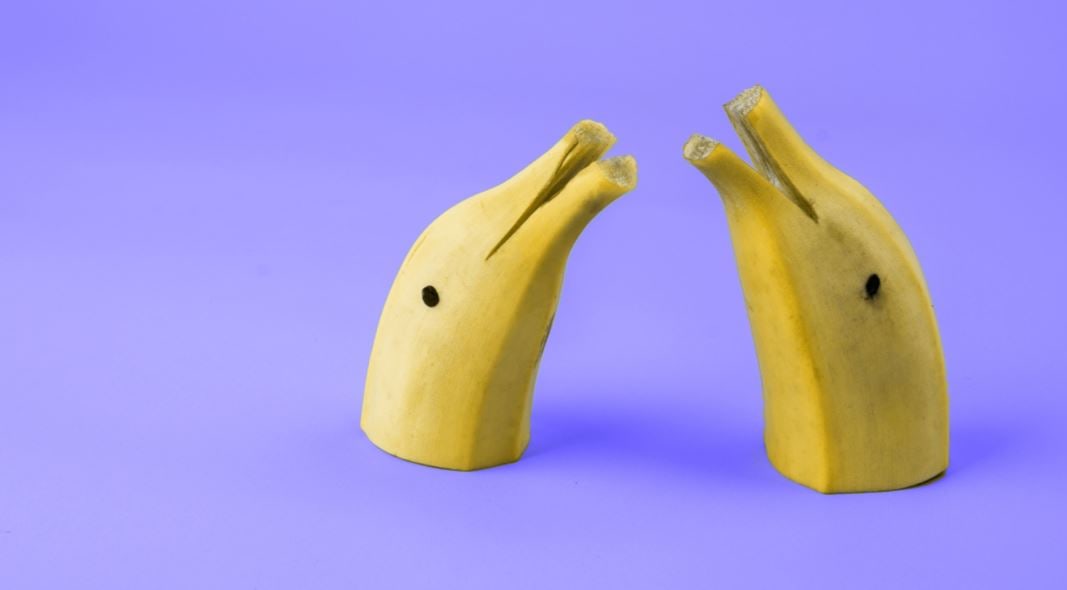 "Whether as part of a company or independently, there has never been a better time for those with a desire to make things. There will never be the right circumstances. There will never be enough budget. You will never feel 'ready'. Dare to fail." – Ian Wharton, Group Creative Director, AKQA and Author of 'Spark for the Fire: How youthful thinking unlocks creativity'
New tools and technologies are breaking down personal and organisational silos making it easier than ever to create, share and develop work. They've introduced new ways of working, enabling people to work from anywhere, with anyone to create new products and solutions. This simple collaboration makes it easy to work with some of the most talented people from all over the world, fostering a new breed of creativity. So, how do you take advantage to unlock your own creativity and produce your best work?
Enter Ian Wharton. In his current role as Group Creative Director at one of the world's largest creative agencies AKQA, Ian oversees a tremendous volume of creative output while fostering a creative environment within his globally dispersed teams. During his career he has won awards for app development and for his role in creating short animated films.
We caught up with Ian to find out what creativity means to him, how he gets creative, and his advice for encouraging creativity and collaboration in internationally dispersed teams.
What does creative energy mean to you?
To me, it means fulfilment. To be fulfilled in the intent and direction of your ambition – actively pursuing the thing you want most, which from experience of building creative teams in two countries is typically to learn or attempt something new. Awards and financial gain tend to be somewhere midway down the list. And to be fulfilled in your output – there needs to be something which can be pointed to for celebration or reflection. Without fulfilment, creative people will always feel that something, somewhere is in atrophy and their energy will be withdrawn.
How do you look at the future of creativity?
I have always operated under the belief that creativity is transferable. To be deliberately multi-disciplinary is conducive to a long-term sense of fulfilment and creates a sliding baseline, continually increasing the value of your stock. The world demands people with diversity and depth of thought. A willingness to turn our hand to unforeseen circumstance. The fallacy we must specialise in one discipline unduly strips society and the individual of immeasurable creativity. My work is perhaps most strongly a reflection of being motivated by a broad application of creativity.
Think about a time when you produced your very best work. What was it? What factors helped you achieve your goal?
The short animated film Solar (2007) I still consider high among my best work. I can describe the process only as a labour of love. It was something I felt compelled to pursue, there was little to no policing of creativity based on expectation or experience, every day asked a new challenge and it had an outcome beyond what was hoped – earning a Royal Television Society Award. Simply put, this project had the whole of me. The 'whole' is what's required.
What are some examples of your work – and the work of your team – being truly innovative/provocative out in the world?
Probably the most noticeable in terms of cultural impact is Jamie Oliver's 20 Minute Meals. We launched the product as a joint venture with Jamie in 2009 at the beginning of the then-unknown app industry. The app became the top-grossing and top-rated app of its generation with over 20 million downloads. It earned an Apple Design Award and placed Jamie on the front cover of Wired magazine with the headline "How Jamie Conquered the App Economy." At this point, our company Zolmo had three employees total. Our success is a testament to what a small multi-disciplinary team can achieve with room to take a leap of faith.
Why is teamwork/collaboration important in your line of work?
Projects of any significance are raised by a village. At the very minimum, collaboration helps you evade echo-chambers, provides encouragement, holds you accountable to your ambition and widens your perspective. One of the more difficult learnings I had as a young creative, and something I'm still learning now, is the balance between enough sense of ownership to feel fulfilled and extending the potential of something by inviting collaborators. That said, while creativity is collaboration, it should never be a democracy.
In your line of work, what are examples of obstacles that can drag you out of (or disrupt) your creative flow?
There are more forces in this world that are bruising to creativity as opposed to nurturing. High among them is the imposition of certainty – an increasingly common trait in advertising which is, in my opinion, in danger of becoming the most risk-averse industry which relies on the enterprise of creative people. This is commonly brought about by misunderstanding the role and value of data or measurement. For creativity to happen you need the possibility of success, not the guarantee. Demanding the guarantee is to do something based on precedent, coercing creative people into repetition as opposed to invention. Ironically, rarely providing the same success anyway.
How has technology changed or influenced your creative process?
It has certainly influenced opportunity. At 16-years-old I started designing websites for clients in my hometown of Preston in the North West of England. It was clear to me the web could aid their businesses and I wanted to be part of that revolution. 17 years later, my creative process continues to be afforded opportunity by emerging technology, just most intensely.
With this revolution though comes a cruel trap; to use technology simply because it's convenient. At no point should technology override the idea or the story. At no point should it bully you into overlooking empathy for the people you wish to communicate with. Creativity that puts technology first will be experimental, but transient and ultimately ineffective.
Do you and the team use Dropbox? If so, we'd love to hear how!
I have used Dropbox for possibly eight years now. It is both invisible and indispensable to me. The service has aided collaborations of all kinds, providing efficient working methods with teams all over the world. It has increased my productivity. And, perhaps most visibly, it has rescued me from troubled circumstances on more than one occasion by providing all of my work within reach.
What advice would you give to [young people] starting out in this business?
Dare to fail. Whether as part of a company or independently, there has never been a better time for those with a desire to make things. Each of us have the power to broadcast, publish or distribute what is yielded by imagination and creative people have an obligation to put their ideas into practice. It will never get easier to take a risk. There will never be the right circumstances. There will never be enough budget. You will never feel 'ready'. Dare to fail.
Find more stories about creativity in our carefully curated creativity section on the blog.