RET International: empowering youth and women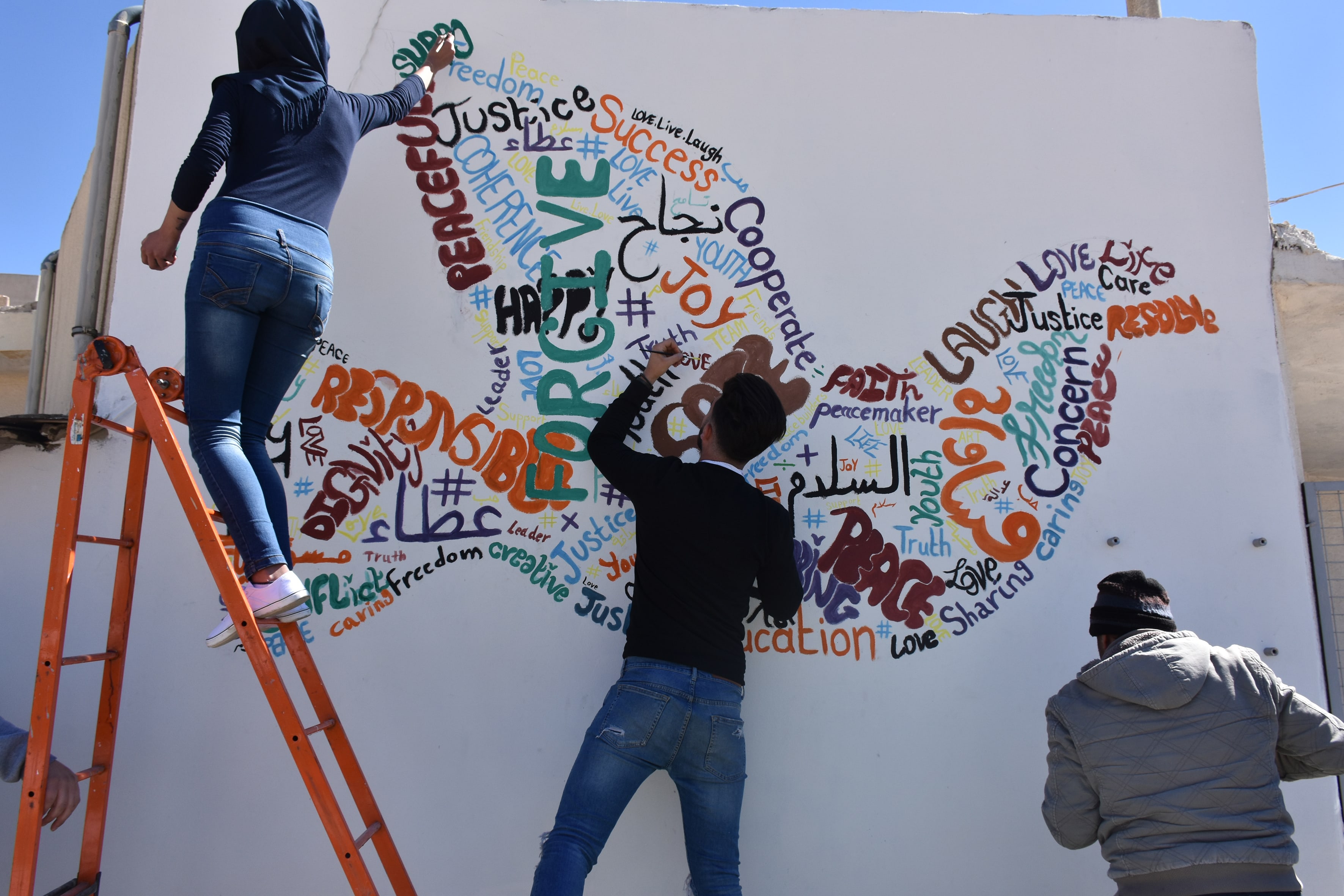 According to figures from The UN Refugee Agency, there are 65.6 million forcibly displaced people worldwide. The current global refugee crisis is one of the greatest challenges of our time, with some 28,300 people a day forced to flee their homes because of conflict or persecution. They are sleeping without shelter, bathing without sanitation, and travelling hundreds of miles in search of sanctuary and a new life. Massive displacement, such as we see from Syria today, is tragic and often makes headlines but is only one category of a multitude of potential crises. Humanitarian organisations working around the world deal with them all: ranging from conflict and violence to internal displacement, natural disasters, acute food shortages or epidemics.
The past decade has seen a significant shift in the professionalisation of NGOs as regards transparency, accountability, and digitisation. New digital tools are helping improve communication, facilitate collaboration and are making it easier to provide aid to the people most in need. Improved data management and increased visibility means that NGOs need to demonstrate they are truly effective in order to secure new donations and to continue working. To find out how Dropbox Business is playing a role, we spoke to RET international, a Swiss-based non-for-profit organisation dedicated to protecting and building the resilience of youth and women affected by crisis.
The challenge
RET International was founded in December 2000, by Mrs Sadako Ogata, as she was ending her second term as the United Nations High Commissioner for Refugees (UNHCR), to protect vulnerable young people through education in the world's main regions of crisis. Today the organisation has grown to focus its action on both women and youth affected by displacement, violence, conflict and natural disasters. To do so, it applies a broad array of educational approaches developed and tested through more than 250 projects to provide the relevant skills and capacities to build more stable communities.
During the past 18 years, RET International has worked in 30 countries affected by conflict, crises and fragile environments. Its extensive presence in the field has meant it has been able to impact the lives of just over 1.2 million learners, 51% of which are women. Among them, it has trained 12,500 youth leaders and managed 269 tertiary education scholarships. It has helped pave the way to more peaceful and stable communities by empowering a generation of young people to become actors of positive social change. RET International's actions have also led to the construction, renovation or equipment of over 1,500 schools and centres, the training of more than 27,300 educators as well as the capacity building of numerous local and national education administrations.
Young people and women without access to education are vulnerable to violence, prostitution, illegal activities, joining gangs or armed groups, people trafficking, gender-based violence and so much more. Education provides them with the skills they need to confront these threats and become more positive members of their community. "At RET we are committed to assisting communities to meet the educational needs, in the broadest sense, of youth and women made vulnerable by displacement," says Mutlu Yetkin, Regional Communications Officer for Africa and the Silk Route Region for RET International. "Our programmes provide young people with the protective environments and necessary skills to overcome the threats they face."
The importance of education
During crises, donor priorities have always been for life-saving basic needs such as food, water, shelter and child protection. Budgets rarely stretched far enough to reach the needs of young people and educational approaches. This had tragic consequences as crises can often last for decades. Education is what provides the most vulnerable with the skills to confront threats and develop resilience and is a truly efficient and sustainable protection in these fragile environments.
At inception, RET International acted exclusively in refugee camps. However, as migration patterns changed and new crises emerged, the paradigm shifted in different parts of the world and its methods were adapted to work with young people and women in fragile environments in general.
With education being such an important part of building the resilience of a community, adapting quickly to changing needs in difficult circumstances is tricky, but essential. According to Marc Hari, Administration & Systems Manager for RET International, technology has helped simplify the delivery of effective education programs: "Our first step is always to conduct a thorough needs and assets assessment survey to build a clear picture of what we will need to deploy in each specific crisis, then all our programmes are carefully monitored and evaluated, as well as accompanied by rigorous financial auditing. Six or seven years ago we were occasionally still working on paper documents for many of these key functions. We were reliant on DHL shipping and a lot of our work was manual. It used to take months to get things done. Now we use tools like Dropbox Business to collaborate with teams of people all over the world almost instantly, helping us spend more time listening to key stakeholders on the ground and in the donor community. Digital transformation is elevating the professionalism of NGOs dramatically, raising the level of support we can provide and ensuring that we can do as much as we possibly can with the donations we receive."
Delivering the best possible support
Dropbox Business has become the core platform for RET International, helping solve some big business challenges as well as delivering some new features so desperately needed by teams on the ground. "With our email client limiting the size of files we could share to 7mb and an urgent need to transfer large files, Dropbox has saved us valuable time and resolved a pretty big headache for us," says Marc. "People just share Dropbox links now. All the time. And the ability for uploads to happen in the background helps us in low connectivity areas too. We can keep working, safe in the knowledge that our data and information will be uploaded without using up all the bandwidth so we can keep working."
In years gone by, monitoring and evaluating the success of humanitarian projects was complicated. Digital technologies have completely turned this on its head. "Everything is tracked and scanned now," says Marc. "Dropbox plays a huge role in helping us do that and is instrumental in helping us improve the work we do."
Helping the community faster
"It rapidly speeds up our ability to produce content and get sign-off too," says Marc, who before his current position, worked in RET's communications for a long time. "If Mutlu is at an event in Southern Turkey, for example, he can be instantly uploading videos to Dropbox where we have Adobe InDesign or Premier Pro folders set up and ready to go. I can see what's happening while the event is still going on. It makes feedback and editing of content much faster."
When it comes to accessing the content, and sharing it with relevant stakeholders, Marc says Dropbox Business has helped simplify that problem too. One of the other core advantages of Dropbox Business is the ease at which we can create access rights to information and then provide evergreen links," continues Marc. "The nature of our work is very sensitive so it's critical that we can segregate data for our Country Directors, Programme Managers, regional offices, technical teams or our Headquarters. It's now easy to give people access to the right information as we have control and accountability at a much higher level. The evergreen links ensure that even if we then move content around, those links still work."
To find out more about the incredible work that RET International are doing around the world, head to their website.
For more stories of how Dropbox Business is helping organisations do amazing work, check out our customer story section.